Say Goodbye to
Generic AI Chat Bots
SureWriter is a Personalized AI Assistant that's as unique as you are. Create content that matches your tone, language, and style.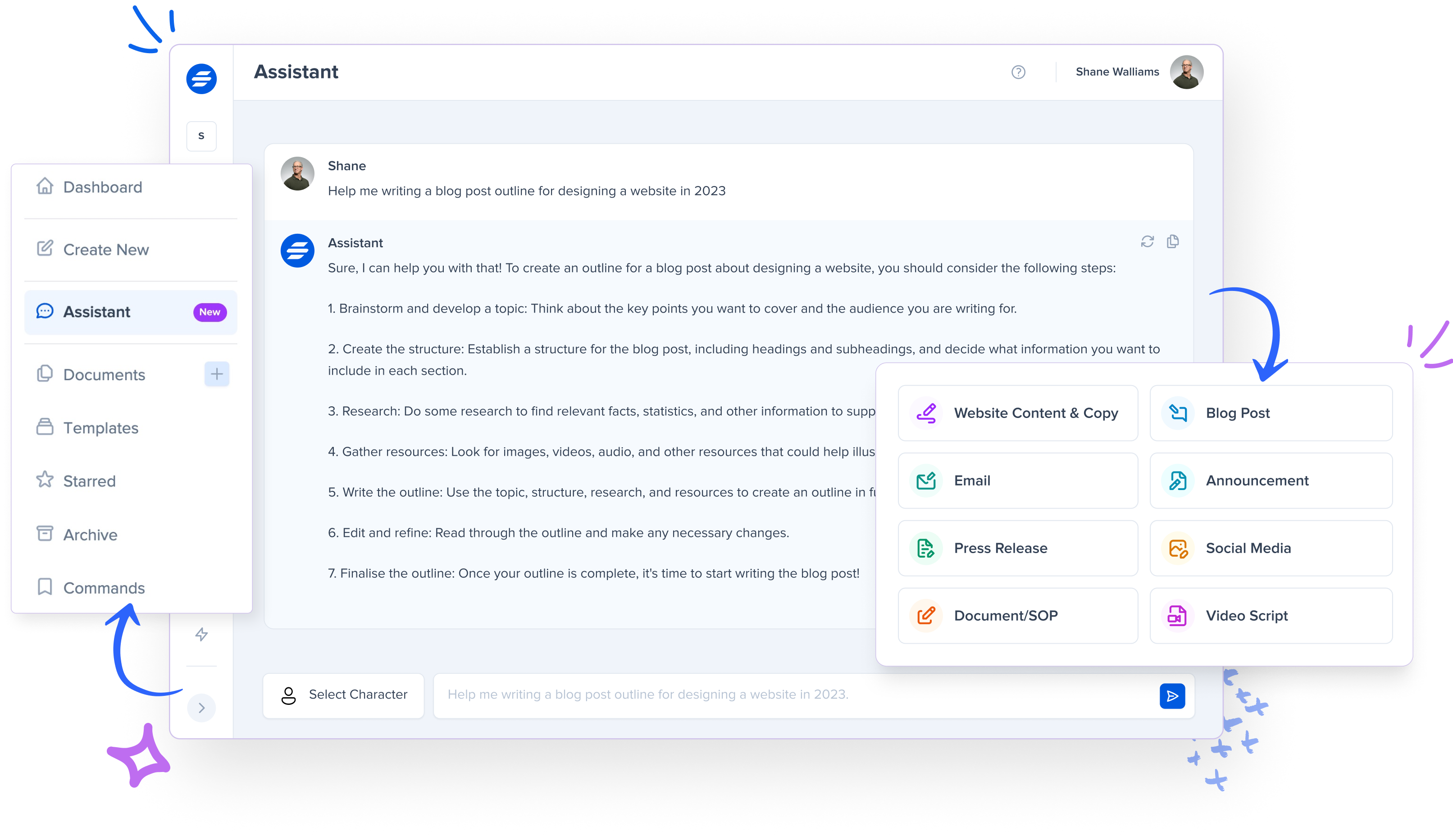 Streamline Your Content Creation with SureWriter's Customisable AI Tools
SureWriter helps you create high-quality content efficiently at scale through its user-friendly and personalised tools.
But Don't Just Take Our Word For It
People Really Love Us. Here's Why:
As an owner of a web design agency, I'm always looking for tools that can help my clients create high-quality content. SureWriter has been a game-changer for me and my clients. I highly recommend SureWriter to anyone looking to up their content creation game.
Alex – Owner of Web Design Agency
As a small business, we don't have the resources to hire a dedicated content team, so we need tools that can help us create high-quality content quickly and efficiently. SureWriter's AI-powered chat assistant and built-in command prompts have made our content creation process much easier and more efficient.
Lisa – Small Business Owner
SureWriter has been a lifesaver for our small business. We don't have a big team, so being able to create high-quality content efficiently is really important for us. We're so grateful for SureWriter!
Jack – Small Business Owner
Brought to You by the Creators Of
Frequently Asked Questions
All You Need to Know About SureWriter